Hi my name is Andrew, and I thought it might be worth knowing a little more about me and my family, and why I have chosen to become a chimney sweep.
My Mother and Step-father (Bob and Gina) former owners of 1-2-rely-on have been sweeping since 1986 although they have now retired from sweeping.  My Step-sister and her husband sweep chimneys around the Bury-St-Edmunds area,and even my Nephew is a part time sweep… Well you could say it was about time to make sweeping a full time profession, rather than just going out with the family to help.
So I am now starting my own business with their blessing, and be assured that with the family behind me, there's no turning back, and the only way is up!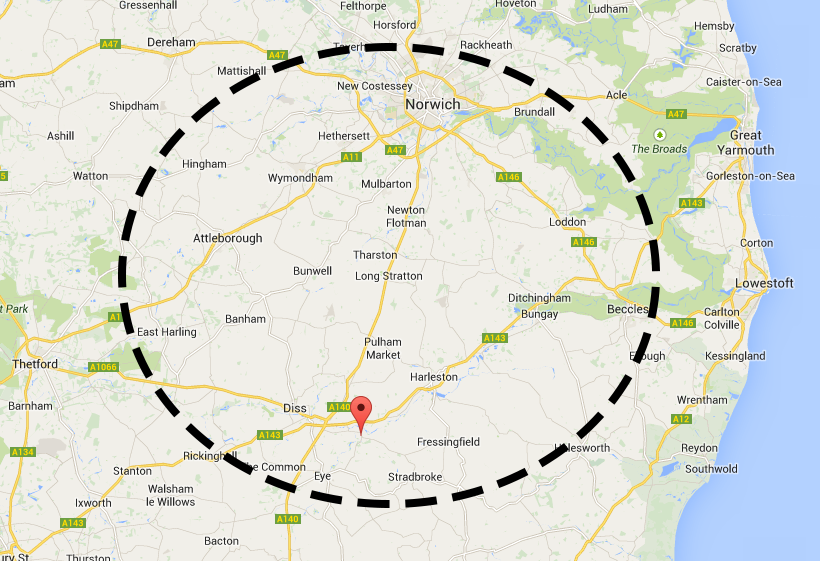 Alburgh, Chimney sweep Ashfield, Chimney sweep Ashwellthorpe, Chimney sweep Aslacton, Chimney sweep Bacton, Chimney sweep Badingham, Chimney sweep Badwell Ash, Chimney sweep Banham, Chimney sweep Bardwell, Chimney sweep Barnham, Chimney sweep Barningham, Chimney sweep Bawburgh, Chimney sweep Beccles, Chimney sweep Bedfield, Chimney sweep Bedingham, Chimney sweep Belton, Chimney sweep Blofield, Chimney sweep Botesdale, Chimney sweep Bradfield, Chimney sweep Breckles, Chimney sweep Brockdish, Chimney sweep Brome, Chimney sweep Brooke, Chimney sweep Brundall, Chimney sweep Brundish, Chimney sweep Buckenham, Chimney sweep Bungay, Chimney sweep Bunwell, Chimney sweep Burston, Chimney sweep Cantley, Chimney sweep Carbrooke, Chimney sweep Caston, Chimney sweep Chedgrave, Chimney sweep Chediston, Chimney sweep Claxton, Chimney sweep Colney, Chimney sweep Coney Weston, Chimney sweep Cookley, Chimney sweep Cotton, Chimney sweep Cressingham, Chimney sweep Cretingham, Chimney sweep Cringleford, Chimney sweep Debenham, Chimney sweep Dennington, Chimney sweep Diss, Chimney sweep Ditchingham, Chimney sweep Earl Soham, Chimney sweep Earlham, Chimney sweep East Carleton, Chimney sweep East Harling, Chimney sweep Eccles, Chimney sweep Ellough, Chimney sweep Elmswell, Chimney sweep Euston, Chimney sweep Eye, Chimney sweep Finborough, Chimney sweep Finningham, Chimney sweep Flixton, Chimney sweep Flordon, Chimney sweep Framlingham, Chimney sweep Fressingfield, Chimney sweep Garboldisham, Chimney sweep Gasthorpe, Chimney sweep Geldeston, Chimney sweep Gislingham, Chimney sweep Gissing, Chimney sweep Great Ellingham, Chimney sweep Griston, Chimney sweep Gunton, Chimney sweep Hales, Chimney sweep Halesworth, Chimney sweep Hardwick, Chimney sweep Harleston, Chimney sweep Haughley, Chimney sweep Hellesdon, Chimney sweep Hempnall, Chimney sweep Hepworth, Chimney sweep Hethersett, Chimney sweep Heveningham, Chimney sweep Hingham, Chimney sweep Hockham, Chimney sweep Holton, Chimney sweep Horham, Chimney sweep Ilketshall, Chimney sweep Illington, Chimney sweep Ingham, Chimney sweep Kenninghall, Chimney sweep Keswick, Chimney sweep Langford, Chimney sweep Langham, Chimney sweep Laxfield, Chimney sweep Loddon, Chimney sweep Long Stratton, Chimney sweep Market Weston, Chimney sweep Mellis, Chimney sweep Mendham, Chimney sweep Mendlesham, Chimney sweep Metfield, Chimney sweep Mettingham, Chimney sweep Moulton, Chimney sweep Mulbarton, Chimney sweep Needham, Chimney sweep North Lopham, Chimney sweep Norwich, Chimney sweep Occold, Chimney sweep Old Buckenham, Chimney sweep Old Newton, Chimney sweep Oulton, Chimney sweep Ovington, Chimney sweep Parham, Chimney sweep Poringland, Chimney sweep Pulham, Chimney sweep Quidenham, Chimney sweep Redgrave, Chimney sweep Reedham, Chimney sweep Rickinghall, Chimney sweep Rishangles, Chimney sweep Rockland, Chimney sweep Roudham, Chimney sweep Roydon, Chimney sweep Rushbrooke, Chimney sweep Rushmere, Chimney sweep Saint Lawrence, Chimney sweep Santon, Chimney sweep Saxlingham, Chimney sweep Saxtead, Chimney sweep Scole, Chimney sweep Scoulton, Chimney sweep Seething, Chimney sweep Shelfanger, Chimney sweep Shelton, Chimney sweep Shipdham, Chimney sweep Shotesham All Saints, Chimney sweep Shropham, Chimney sweep Snetterton, Chimney sweep South Lopham, Chimney sweep Southburgh, Chimney sweep Stanford, Chimney sweep Stradbroke, Chimney sweep Swardeston, Chimney sweep Thetford, Chimney sweep Thompson, Chimney sweep Thorndon, Chimney sweep Thornham Magna, Chimney sweep Thorpe, Chimney sweep Thwaite, Chimney sweep Tibenham, Chimney sweep Tottington, Chimney sweep Trowse, Chimney sweep Walberswick, Chimney sweep Walsham Le Willows, Chimney sweep Wattisfield, Chimney sweep Watton, Chimney sweep West Tofts, Chimney sweep Westley, Chimney sweep Wetheringsett, Chimney sweep Weybread, Chimney sweep Wilby, Chimney sweep Winfarthing, Chimney sweep Wissett, Chimney sweep Woodton, Chimney sweep Worlingham, Chimney sweep Worlingworth, Chimney sweep Wortham, Chimney sweep Wrentham, Chimney sweep Wymondham, Chimney sweep Yelverton, Chimney sweep Attleborough, Chimney sweep Bacton, Chimney sweep Barford, Chimney sweep Barnham Broom, Chimney sweep Barsham, Chimney sweep Bressingham, Chimney sweep Bridgham, Chimney sweep Brome, Chimney sweep Brooke, Chimney sweep Caister St Edmonds, Chimney sweep Cookley, Chimney sweep Costessey, Chimney sweep Cotton, Chimney sweep Cratfield, Chimney sweep Denham, Chimney sweep Denton, Chimney sweep Deopham, Chimney sweep Dickleborgh, Chimney sweep Ellingham, Chimney sweep Eye, Chimney sweep Flixton, Chimney sweep Framlingham Earl, Chimney sweep Framlingham Pigot, Chimney sweep Great Melton, Chimney sweep Great Plumstead, Chimney sweep Hackford, Chimney sweep Hardwick, Chimney sweep Hellesdon, Chimney sweep Hepworth, Chimney sweep Hinderclay, Chimney sweep Hingham, Chimney sweep Hopton, Chimney sweep Hoxne, Chimney sweep Ixworth, Chimney sweep Kenton, Chimney sweep Kirby Bedon, Chimney sweep Kirby Cane, Chimney sweep Langley, Chimney sweep Linstead Parva, Chimney sweep Little Elingham, Chimney sweep Little Melton, Chimney sweep Mendham, Chimney sweep Mickfield, Chimney sweep Morley St Peter, Chimney sweep Morningthorpe, Chimney sweep New Costessy, Chimney sweep Newton Flotmen, Chimney sweep Porringland, Chimney sweep Postwick, Chimney sweep Pulham Market, Chimney sweep Ringsfield, Chimney sweep Rockland All Saints, Chimney sweep Rockland St Mary, Chimney sweep Roydon, Chimney sweep Rumburgh, Chimney sweep Saxlingham Nethergate, Chimney sweep Silfield, Chimney sweep Spexhall, Chimney sweep Spooner Row, Chimney sweep Sprowston, Chimney sweep Stanton, Chimney sweep Starston, Chimney sweep Stoke Ash, Chimney sweep Stoke Holy Cross, Chimney sweep Stow Bedon, Chimney sweep Surlingham, Chimney sweep Swainsthorpe, Chimney sweep Tacolneston, Chimney sweep Tasburgh, Chimney sweep Tharston, Chimney sweep Thenetham, Chimney sweep Thorpe End, Chimney sweep Tivetshall Saint Margaret, Chimney sweep Walpole, Chimney sweep Westhall, Chimney sweep Westthorpe, Chimney sweep Wickham Skeith, Chimney sweep Wicklewood, Chimney sweep Willby, Chimney sweep Wingfield, Chimney sweep Wortwell, Chimney sweep Yaxley